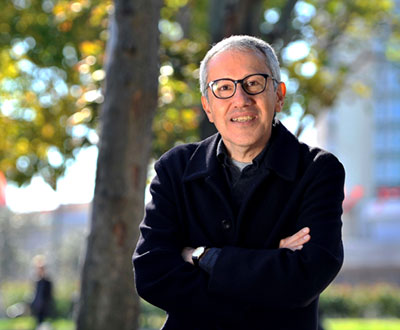 I was born in Istanbul. After graduating from Galatasaray High School, I went to France for undergraduate and phd degrees in economics. I worked as director in different companies and served as board member in firms from various industries.
I worked as lecturer in Rennes and Istanbul Universities, my researches and articles were published in various magazines and newspapers.
Photography, which I had pursued for many years parallel to my business career, became my sole profession. Meanwhile, I currently serve as executive director of the International Festival of Photography 'Fotoistanbul', which I am  the co-founder. I have had several personal exhibitions and have  participated in various group exhibitions.
I am participating to photography festival juries, pursuing training activities and talks. My three photography books "Locanda", "Coincidences" and "Lost Neighbourhood" have also been published.
İstanbul'da doğdum, Galatasaray Lisesi'ni bitirdikten sonra ekonomi dalında lisans ve doktora çalışmalarım için Fransa'ya gittim. İnterbank, Lapis, Pacha Tours, Şişe Cam, Gaat şirketlerinde yöneticilik yaptım. Farklı sektörlerde Yönetim Kurulu Üyesi olarak hizmet verdim.
Rennes ve İstanbul üniversitelerinde öğretim görevlisi olarak çalıştım, çeşitli dergi ve gazetelerde araştırmalarım yayımlandı.
Yıllarca iş hayatıma paralel olarak yürüttüğüm fotoğrafçılık, tek işim haline geldi. Yanı sıra, eş-kurucusu olduğum,  Uluslararası Fotoğraf Festivali 'Fotoİstanbul'un direktörlüğünü sürdürüyorum.
Kişisel sergilerimin yanısıra, çeşitli karma sergilerde fotoğraflarımla yer aldım. Uluslararası fotoğraf jürilerinde görev yapıyorum, fotoğraf eğitim çalışmalarımı ve söyleşilerimi sürdürüyorum. ''Lokanta'', ''Rastlantılar'' ve ''Kaybolan Mahalle'' isimli üç fotoğraf kitabım yayımlandı.